Welcome to Totaline
When you need aftermarket parts, you need a company you can rely on to provide quality products at an affordable price, all in one place. For more than 25 years, Totaline have been doing just that.
Totaline's ability to draw on national and international contacts, including contacts with multi-manufacturing operations, provides you with the competitive price edge you need in the feisty marketplace of air conditioning parts suppliers.
The focus of our 'Buyers Guides' is to provide you a presentation of the range of products and HVAC/R components we display and stock in our one-stop shops as well as other equipment that we can readily access via our immense global supply sourcing chain.
Totaline was, and still is, a major aftermarket brand, and when you consider our numerous HVAC/R parts and equipment offerings, it's easy to see how Totaline can help you get what you need to keep your business running smoothly.

HVAC/R Parts & Supplies
The Right Choice

Totaline is the internationally recognised name in HVAC/R parts and accessories solution for our industry and our four New Zealand trade stores offer a wide array of options to assist you in finding the right item for the right price, including Tools, Air Movement and AC Install ranges, and Carrier air conditioner parts and Toshiba factory authorized parts..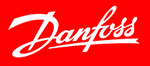 ​​​​​